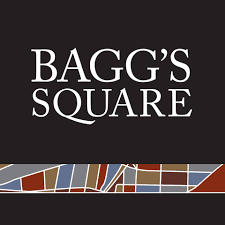 Ok, now if we head back outside the park, with the park behind us and Main Street in front of us, there's a mural over on the right, on the wall along the base of the bridge That's our final stop on this Detour, and we'll turn it over to Michelle Truett, who was one of the driving forces behind the mural's creation.
Welcome to the Bagg's Square "Always Making History" mural. Here you'll find over 250 years of Utica history, starting with the importance of Old Fort Schuyler and the ford in the Mohawk River and walking you through over 110 people, places, and events that shaped the Bagg's Square neighborhood and truly the entire city of Utica. 
The mural is just under 80 feet long and was completed in April 2016.